1 cloud platform, 5 guest engaging products
MCOMS HOTstream delivers digital content, connectivity, and commerce services to Hotel guests and travelers on multiple devices via ONE centralized platform! Our IPTV, VOD, Mobile, Digital Signage, and Internet platforms are completely integrated and commerce ready for hotel guests.
More than 20 years experience
MCOMS is one of the leading IT solution providers for the hospitality, cruise ship, healthcare and senior living facilities. MCOMS has a large network of partners in North America, Middle East and Africa, Europe and APAC. MCOMS designs, develops and operates advanced IPTV, VOD, Mobile, Casting and Signage solutions for multiscreen environments, including applications for Smart TVs, set-top boxes, smartphones, tablets, laptops and digital signage monitors.
With respect to the unique profile of each luxury brand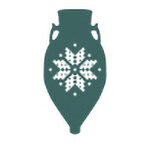 HOTstream solution is well aligned with our expectations and plans for state of the art interactive services towards our guests. More importantly the use of technology is smart, well planned and responding to modern lifestyle.
We were looking to work closely with a company that shared our vision for excellence and would have the experience and expertise to implement it. We are delighted to have partnered with MCOMS on this project
We are very pleased to have partnered with MCOMS, a company with both expertise and experience in high profile properties like the Beau-Rivage. MCOMS managed to complete the installation while the hotel was in full operation, migrating smoothly from the old system to new HOTstream platform.